THE SOURCE
New 2021-2022 faculty, promotions and appointments announced
Dr. Kathryn McClymond, provost and vice president for academic affairs, recently announced new full-time and part-time faculty members for the 2021-2022 academic year, plus notable academic position changes. Faculty Promotions: Dr. Lea Marie Alford was promoted to Associate Professor of Biology. Dr. Mariel Meier was promoted to Associate Professor of Physics. Dr. Katharine Zakos …


Campus upgrades include new coffee shop, bookstore additions and more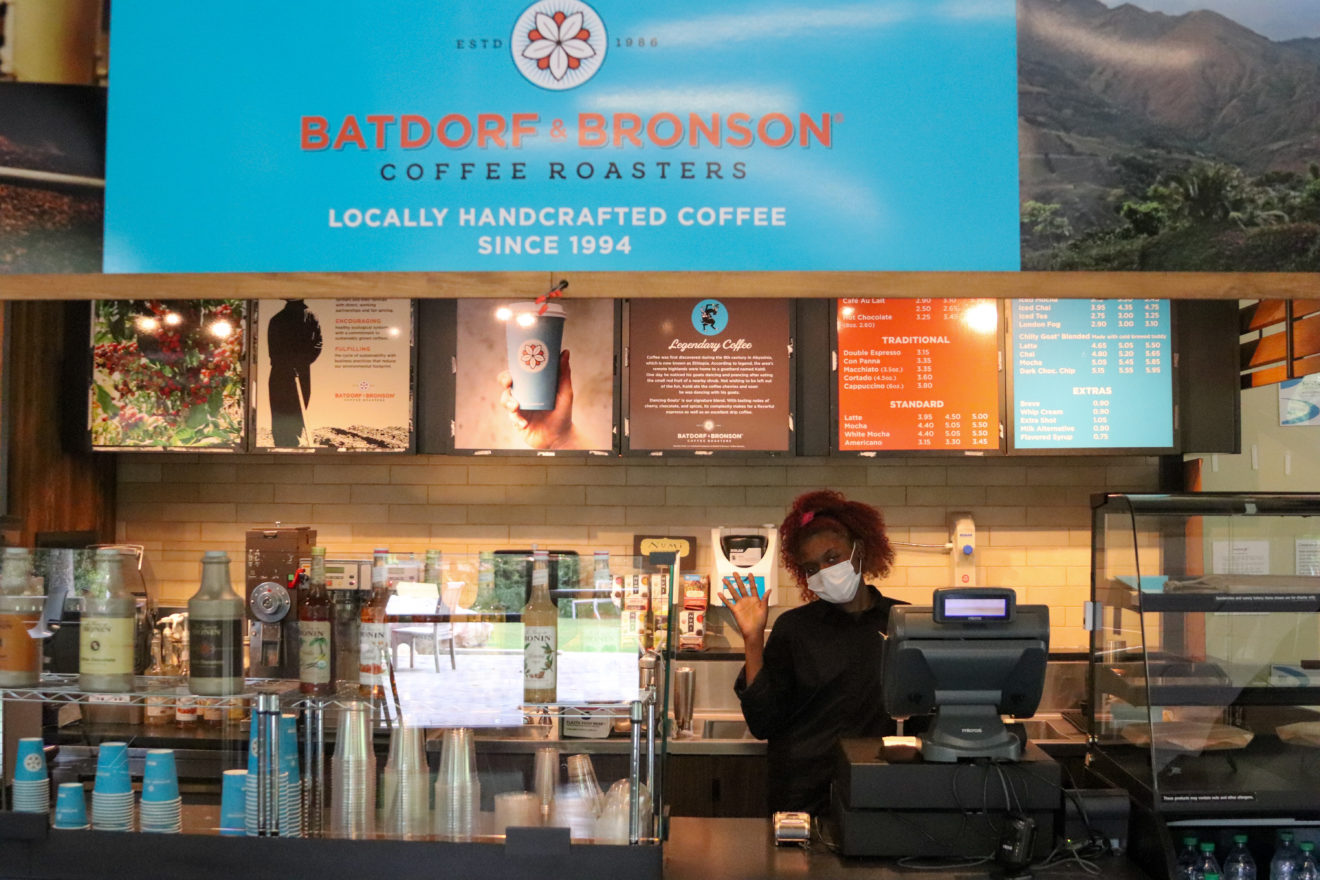 Over the summer, Oglethorpe staff were hard at work renovating and updating student spaces. With move-in day and the first week of classes just around the corner, Oglethorpe has unveiled some new campus improvements for students to enjoy! New to the Turner Lynch Campus Center game room is the brand new coffee shop Stormy Brews, serving the Atlanta-based Dancing Goats …


11 Stormy Petrels share their summer internship experiences
In her position as sales and marketing intern with Lexus, Shea Ponder '22 traveled to Tennessee, North Carolina, and South Carolina this summer to assist the district managers, district service, and parts managers on their visits to various dealerships. There, she helped present information on those locations' current market share compared to the nation's. In the local office, Ponder assisted …


COVID-19 guidelines for 2021-22 athletics
In tandem with the Southern Athletic Association, the Oglethorpe University Department of Athletics has determined the COVID-19 policies and procedures that will be in place for the upcoming 2021-22 athletics calendar. Oglethorpe University athletics will continue to monitor and follow the resocialization guidelines of the NCAA, as well as those guidelines ...
COVID-19 Update: Fall 2021 plans
As we welcome students, faculty and staff back to campus, some of the plans for starting the semester have been adapted.

Read more about the vaccine mandate, face mask requirements, in-person classes, working on campus, COVID-19 testing, visitor policy, university events, student events, and more.
Oglethorpe offers COVID-19 vaccine clinics on campus
The COVID-19 vaccine offers the surest way to protect against severe illness from COVID-19, while reducing the risk of community spread. The vaccine is now widely available, and Oglethorpe University is providing additional access to anyone seeking a COVID-19 vaccine by hosting two clinics on campus. These free, walk-up vaccination clinics are offered in partnership with the DeKalb County …


Open through Sept. 13: "Pax Tokugawa: The Japanese Collections of OUMA"
"Pax Tokugawa: The Japanese Collections of OUMA" illustrates the rich collection of Japanese art in the Oglethorpe University Museum of Art permanent collection. The exhibition's focus is art of the Edo period of 1603-1867, considered a time of growth, peace, and stability under the last traditional shogunate founded by Tokugawa Ieyasu. These works have been graciously given by numerous donors over many years ...